Lipo Shred Thermolipid
£55.00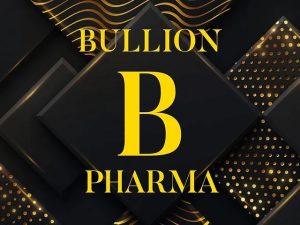 BRAND:  Bullion Pharma
Product: Lipo Shred
Synergistic Fat Loss Solution
CONTAINS:
Per 1ml Dose
40mcg Clenbuterol HCL
5mg Yohimbine HCL
50mcg T3
50mg Synephrine
50mg 7-Keto DHEA
Mixed Berry 100ml
Best Thermolipids Available Online with Viking
Order Now For Rapid UK & Europe Delivery!
Buy Lipo Shred the most advanced Thermolipid
Description
Bullion Pharma alongside Viking Steroids Present to you :
Lipo Shred – Synergistic Fat Loss SolutionSynergy (definition)"the combined power of a group of things when they are working together that is greater than the total power achieved by each working separately."This is another product we have spent months working on.
We will be the first to admit, sub-lingual fat loss products aren't a new concept. However, sometimes it isn't necessary to re-invent the wheel…
But, that doesn't mean an existing idea can't be refined and taken to a new level. So once again, from careful reformulation and months of testing, we believe we have a fat loss product that is unique to us, and stands out from the myriad of "clones" already on the market.
Not only have we included additional compounds (that are significantly more expensive) than the standard 3 you get in most "thermo" products, but we have scaled up the size of the bottle by 50% while keeping the cost affordable, compared to others currently available.
So what exactly is Lipo Shred?
Lipo Shred is a 5 ingredient sub-lingual blend of products that work in synergy with one another, culminating in what is probably the most powerful fat-loss stack on the market to date…
– Metabolism is boosted
– Fat oxidation (including stubborn areas) is increased.
– Appetite is suppressed
– Energy, drive and focus are stimulated.
– Rapidly absorbed (under tongue or added to a drink)
– Increased bio-availability (compared to tablet form equivalent products)
– Generously dosed for maximum effect
– Huge 100ml bottle giving 100 full doses (tolerance dependant)
– Dropper bottle allows for fully customisable dosing.
However, this product needs to be used with caution, especially with people who are sensitive to stimulants.
We recommend you start with half of the recommend dose to assess individual tolerance, and scale up/down as needed.
Full details of instructions for use are on the label –
PLEASE MAKE SURE YOU READ AND UNDERSTAND THE GUIDELINES BEFORE USING!
FAILURE TO DO SO IS AT YOUR OWN RISK – PLEASE BE RESPONSIBLE.
When you're doing everything in your power to get into seriously lean condition, you need a product that is going to work just as hard for you…
Lipo Shred is here. The Gold Standard of fat loss products.